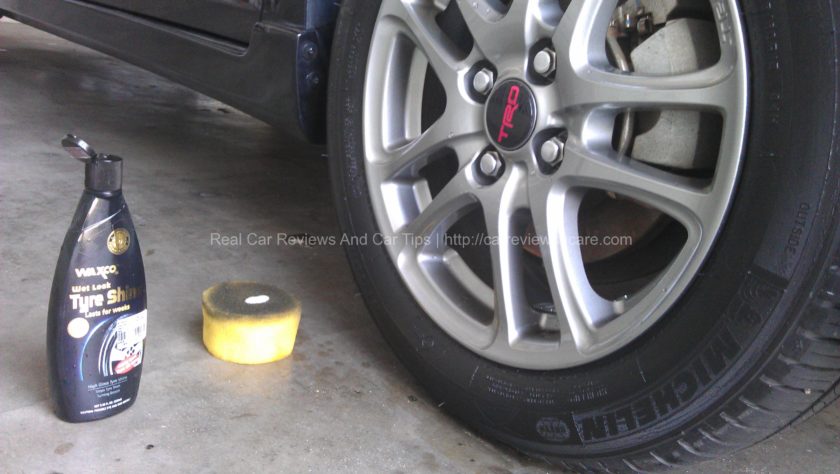 Why We Should Wax our Cars' Tires?
A clean and beautiful vehicle definitely come with shining tires. Black and shining wheels enhance appearance of the vehicle dramatically. But the shining and the color of the tires will fade out eventually due to extreme weather, dirt, dust, sands and all sort of contamination exposed during our daily ride after we bought a vehicles or changed a new set of tires.
Tyre Wax help to restore back the shine and color of the tires like a new tires and protect the tires as well.
Tires wax provide a wax coating layer on the tires which act as barrier layer and shield it from all sort of contamination from the road and extreme weather.  It is recommended to wax the tires at least twice a month for optimum protection.
It is best to wax the tires after we have washed our vehicles, then  apply the tires wax on the sponge and wipe through the tires' side wall evenly.
Don't forget to give us a 'Like' at bottom of the post 🙂