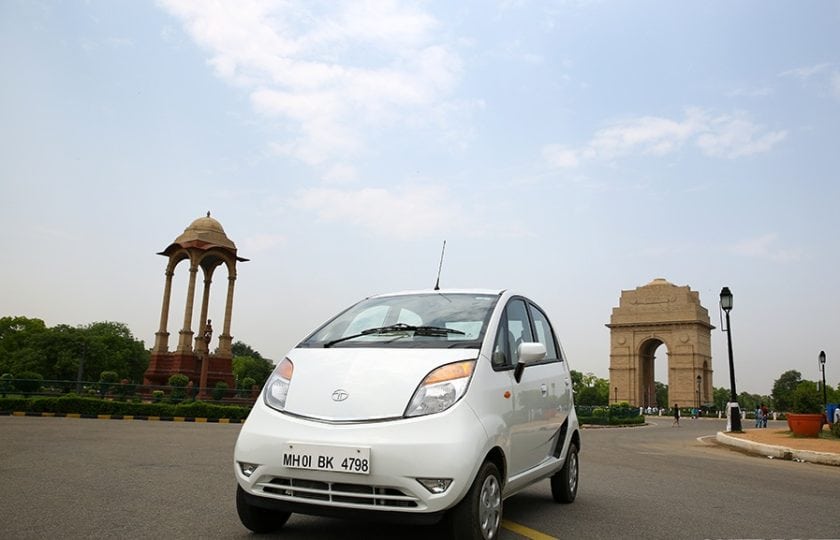 Tata Cars – Indigenously made Indian cars
Tata is one of the most popular and well-loved brand names as far as the Indian public is concerned. Tata is a name that inspires a lot of value, trust and confidence in the psyche of the Indian public at large.  This trust and popularity are prime reasons for the Tata cars being an immediate hit on the Indian roads.
It was in the year 1991 that Tata Motors launched the first of its indigenous passenger vehicle, which was named Tata Sierra. This marked the beginning of a new era. A company, which manufactured heavy vehicles and light commercial vehicles, entered the grossly undeveloped Indian car market, with a completely indigenous product. The Sierra did not do too good a business for Tata, but it was instrumental in helping the company to break into the previously unknown area of passenger car making.
The Tata Estate, a station wagon was introduced in the year 1993, which was the first attempt at building a car of this type. It shows how advanced the company was in terms of innovation as the Estate came equipped with special features like power windows, power steering and tachometer – which was unheard of in those times, especially in the Indian cars.
The year 1994 was another milestone in the history of Tata cars as the MUV, Tata Sumo, was introduced. This vehicle went on to become one of the best-selling cars ever to come out from the stables of Tata Motors. The success of Sumo saw the introduction of the Sumo deluxe in the year 1996 and in 1997 the millionth Sumo was rolled out.
It was during the year 1998 that the first ever SUV of India, Tata Safari, was launched. It was followed by the launch of the first fully indigenous Passenger car of India – Tata Indica. This was followed by various versions of Indica introduced in the later years. Tata Motors also introduced many cars like the Tata Indigo and variants of Sumo and Safari in these years. Consequently, the millionth passenger car was rolled out in the year 2005.
By 2009, Tata Motors launched the small car Nano, which became the cheapest car in the world. This small wonder was a highly successful launch for Tata and it has won accolades from all over the world.
Tata Motors have come up with many more cars like Tata Zest and Bolt, thereby taking the legacy ahead. For new cars & bikes log on to Autoportal.com & Bikeportal.in