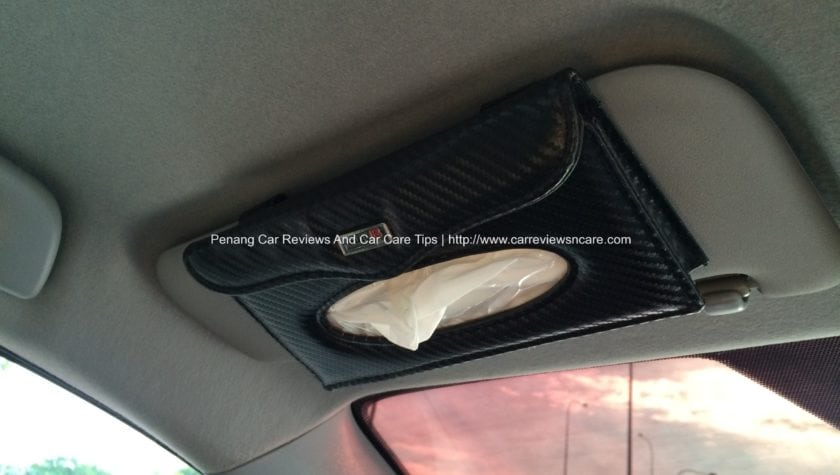 Driving for more than 5 years, I always wondering where is the best place to put my tissue box in the car. I've tried to put my tissue box on the dashboard, on the car seats, below the car seats, in the drinking holder and other place else but all the places that I tried to put the tissue box is always inconvenient for me and passengers to use the tissue when is needed.
Then I found this Slim Tissue Box Clip Holder at Sun Visor product at Mr. DIY shops in Bukit Mertajam, the problem has finally resolved.
This product cost me RM17.90, and come with carbon fiber printing.
Now me and my passengers can take the tissue with ease yet the tissue box don't block my view during driving my Toyota Vios GT Street.
Don't forget to give us a 'Like' at bottom of the post 🙂