Easy and Simple Ways that will Gain value for your Vehicle
To maintain the value of your vehicle and keep it running for long, you need to take care of it, the way you take care of yourself. As your car hits the road, sooner or later it needs maintenance. Driving long distances continuously can exhaust your car, lower mileage and can affect other important parts. To attain better on road value for your vehicle, check it regularly. Here are some ways by which you can add years to your car.
Keep it clean
Clean your car at regular intervals. Don't delay it as it would become extremely difficult to remove some deep scratches and spots that your car may develop overtime.
Use vacuum cleaner to ward off the dust from inside of the car. Clean seats and foot mats. Polish your dashboards once in a month. Many buyers would fall for your clean car, even before looking at other parts.
Greasing and polishing
With regular greasing and oiling, you can definitely add up to your vehicle's value. Leaving your car in a car detailing garage would help you overcome the tension. Learn from your mechanic how to check oil tanks for any leakage and unwanted sounds if heard. By the sound of the car, you should know which part of your car needs repairing.
Polishing your car's main areas like bonnet, trunk and windows can make it look worth buying. For that you don't have to take your car to a garage every time, take a primer, spend few hours and do the task yourself. Save money and add it in your car's value.
Tiring tires
The most important part of your vehicle is 'tires'. They need to be maintained and checked for any tear and wear. To keep them running for long, always keep a check on inflation. Check whether tires are properly inflated.
Rim changing
You cannot ignore the rim of a tire. Keep your car rims clean and safely fixed to the tires as  tires rightly placed in their position increases your vehicle's on road value and even save you from any mishap on the road.
Wheel Alignment
Properly aligned wheels can save a lot on fuel and increase life of tires. It includes wheel balancing which you can get done from reputed places like car detailing Knox. To avoid your car tilting on one side while driving, wheels must be kept aligned. You must know when your car needs to be aligned, else it will put pressure on tires and cause wearing.
You may also need to align your car, when it faces problems with suspension. For a better ride, wheel alignment and suspension are requisite.
Dents and scratches
Minor dent repairs do not cost much as mechanics have instruments to get the work done with finesse. If dents are big, they will cost you more but a must for overhauling overall value of the car. A good resale value can compensate all, so do not hesitate.
Scratches if minor are not visible but getting it polished and touched up would add an extra advantage. If it is a key scratch and is looking odd on your car, there is no harm in taking your car for repair, it will not cost more than gaining value for your car.
Music system
A car cabin looks better with a good music system. If you have installed an expensive or an average music system, keep it in good shape, check your wires regularly and sound bass as an extra accessory would add an extra penny to your car's value. Check its ports like mobile, iPod and aux for better connectivity.
Window glass, mirrors and wipers
Broken glasses and mirrors make cars look awful, so never keep glasses and side mirrors impaired. It also affects driving in traffic.  Along with the windows, see if your windshield wipers are working properly. Driving in rains could become horrendous without wipers working properly. You can also use water repellents to avoid water from depositing on your windshield.
Lights
Lights are the most essential part of any car. If you drive at nights more often, you can't take the risk of broken lights. Lights falling while driving can cause problem for you and others while driving..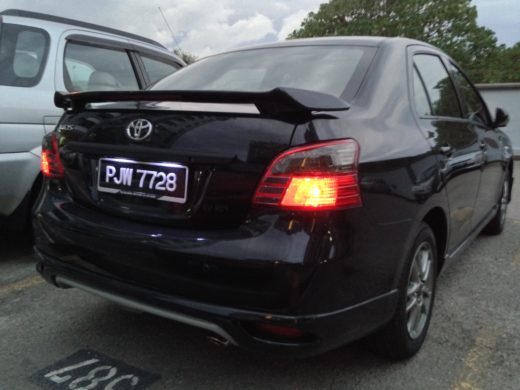 If you have other accessories in your car, don't think of removing them. At the time of selling, showcase them as extra features and grab good amount.
A person of varied interests, Samuel Joyce is an avid tech fan. He loves everything from mobiles to cars to innovations. He's worked as car detailing for a few years and have also gained first-hand experience with car detailing in Knox.