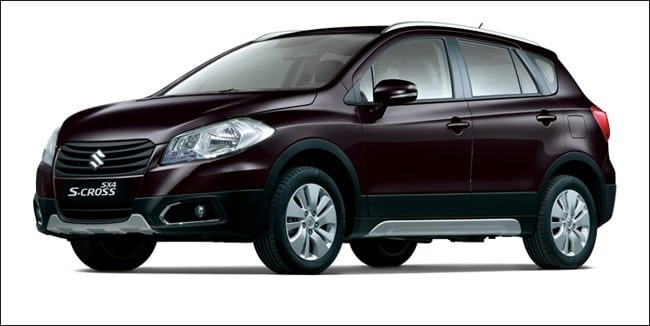 The Maruti Suzuki India Limited (MSIL) has plans to launch a few new products and refreshed products in the next couple of years. They are already the number one car maker in India. As the rivalry between the various brands is getting tougher the MSIL feels that the new launchings will help it to cement its leader position in the Indian market for a few more years.
The Cross vehicle the S-Cross based on SX4 sedan unveiled during the 2014 Indian auto expo is expected in the markets shortly. The bookings are accepted at the NEXA agencies for an advance of Rupees 25000. The expected price range is Rupees 8 to 13 lakh. The S-Cross will have 1.6 litre petrol engines and 1.3 and 1.6 litre diesel engines. The petrol variants may have manual and auto transmissions. The SUV Vitara showcased in the 2014 Paris auto show may be launched in the first half of 2015 at a price of Rupees 20 to 25 lakh with 1.6 litre petrol and diesel engines.
The Maruti Suzuki XA Alpha unveiled during the 2012 Indian auto show is yet to be launched. The XA Alpha is expected to be launched towards the end of 2015 at a price of Rupees 6.5 to 10 lakh. The diesel variants are expected to have 1.3 litre K-series engines. The MPV Suzuki Ertiga has an automatic variant in Indonesia since 2013. The Indian automatic Ertiga VXi and ZXi variants are expected in 2015 for prices Rupees 8 to 9 lakh.
In the hatchback segment the Wagon R does not have a diesel variant. The diesel versions of the Wagon R for prices of Rupees 4.2 to 5.3 lakh are expected in the second half of 2015. The Fiat engineers are working on a new 1.0 litre engine to be fitted on the diesel Wagon R as the 1.3 litre Fiat engine will be too big for the car.
A new hatchback code named YRA is a global car undergoing tests. This premium hatchback with auto transmission variants is expected to be priced Rupees 6 to 10 lakh and may be on the roads in 2015 and the bookings will be through the NEXA agency. The small hatchback Cervo priced Rupees 2.5 to 5 lakh is expected in 2017 with a 660 cc petrol engine giving mileages of 25 kmpl.
The off-roader SUV Jimny is expected in 2016 for a price of 5.5 to 10 lakh. The compact SUV coded YBA priced Rupees 5 to 8 lakh in petrol and diesel is expected in February 2015. The mini MPV MR Wagon for 4 passengers is expected in 2017 for a price of Rupees 3 to 5.5 lakh.
For more information on new cars & bikes log on to Cars expert & Bikeportal.in