Audi is currently celebrating 200,000 annual sales for the first time ever in the US. The famous car manufacturer is slowly making its way into the connected car arena too. In 2010, Audi was one of the very few companies to introduce the broadband-based data service. Many other automakers have followed Audi's steps; although not that many have succeeded to surpass its performance level in the infotainment sector. At the CES show in Vegas, Audi's general manager Pom Malhotra talked about the company's progress over the years. He pointed out that Audi was the first vehicle to engineer a broadband compatible with a vehicle; this led to the development of other in-car features such as wi-fi hotspots, Google voice search, navigation, and more.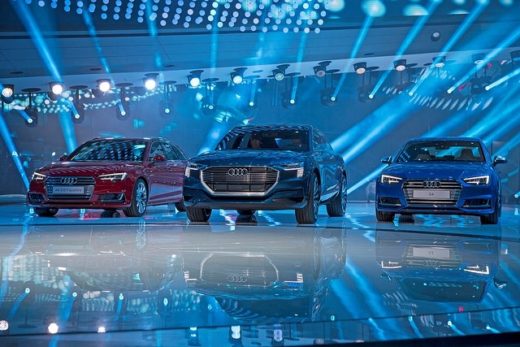 Audi and its revolutionary infotainment system
A lot has happened since 2010. Audi has added many pioneering upgrades to its infotainment system. It went from 8 services in the beginning, to 20 in the present; among some of its evolutionary additions, we should mention air updates for data mapping, fuel prices, online traffic information, and particular map types for street viewing. The world is changing, and there's no way of going back. Whether you like it or not, the future of the auto industry is linked to the connected car. Cloud services are just the beginning; the start of the decade was all about connecting the average car to the internet. The following years will be all about finding way to make those services run better than ever; as well as persuade the customer that there's great value in the technology.
Audi's second generation of infotainment systems
Audi has recently revealed a second-gen infotainment system. It will be available in the upcoming Audi Q7 and Audi A4 in 2017. The launch will take place in Detroit, on January 11 at the North American International Auto Show. The brand new system will feature a lot of improvements. Pioneering additions will be brought to the surface, including telematics services, in-car hardware, different connectivity levels for gadgets, such as tablets and watches, but also infrastructure integration for Android Auto and Apple Car Play.
Audi's head of Electronic Venture, Dr. Peter Steiner, talked about further improvements into the car's systems. He underlined that developing standards among suppliers and automakers is fundamental. Other enterprises such as Bosch, Nvidia or Continental, said that having your own cloud services is what matters the most. But Steiner doesn't agree. He argues that this approach is wrong because it's too fragmented. Rather than have your own cloud, it's a lot better for business t have common standards.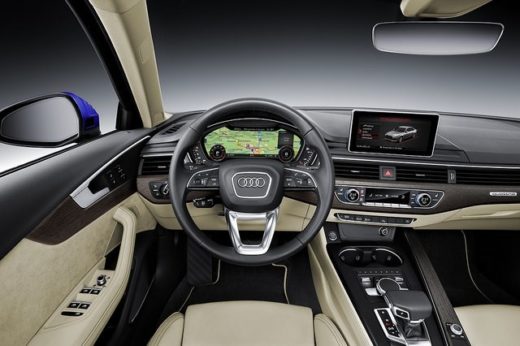 The relationship between car infotainment and smartphones
There's a really tight bond between in-car infotainment systems and smart devices. Some people still use their phones to access the Google navigation system; and that's because Google offers them precise information. That created some concern for Audi, because phones are not meant to be used in cars. Even though there will always be a difference between a system that supports a smartphone and a fully integrated in-car system, auto makers are trying to stir buyers in the right direction by pointing out that the experience is different. When you activate the map on Apple Car Play and then switch to Google Earth with Audi Connect, you'll see the real value of your vehicle's high-resolution screen.
Smartphones don't make cars smarter. Drivers don't want their infotainment systems to be packed with apps. On the contrary; they want their in-car infotainment systems to have their own navigation potential.
The A4 is Audi's newest car, and according to many auto specialists, it's also the smartest Audi has ever launched. It stands out because it is packed with cool and advanced in-car technology, including 30 assistance systems. The A4 will make your driving experience a lot more enjoyable. The innovative auto maker is constantly trying to be intuitive, but without sounding reckless.
The fabulous A4 comes with a brand new function called "Traffic Jam Assist". It makes the driving experience become more pleasant by detecting where you are and what should you do to get from point A to B without too much hassle. Of course, the model highlights numerous other in-car features. It's certainly a smart type of vehicle that will exceed all your expectations.
By Alfred Stallion and Ppcgb.com!