CarreviewsCare.com website was founded in December 2012 by a young engineer named Kelvin Ang, who was working in the beautiful Penang Island back then. He became very passionate about automotive topics after he got his first car.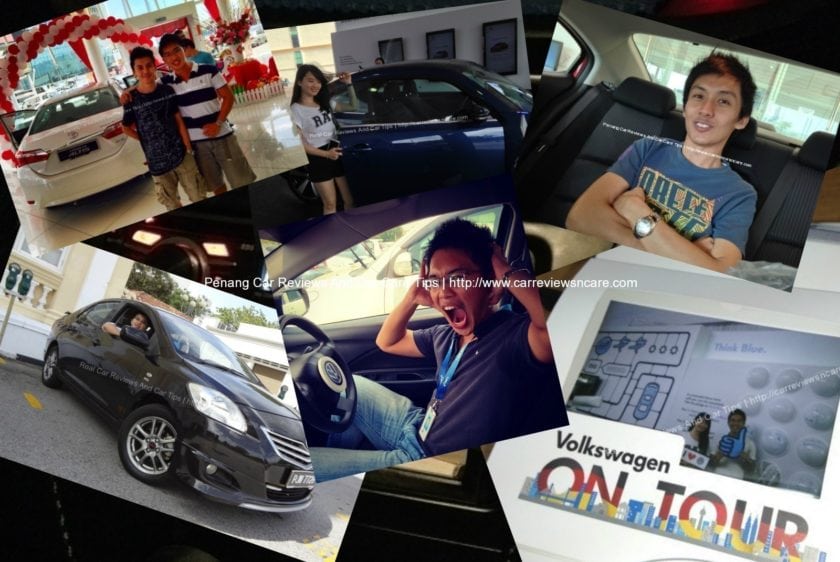 He is passionate in cars and always wants to learn more about cars. Over time, he has learned so much about cars that he wants to share his automotive knowledge with everyone.
This website is created with the intention to share simple yet informative automotive knowledge to everyone, and allow users to share their stories to the world.
We also include car tips for drivers to learn how to keep cars in tip-top condition all the time. The car tips consist of a lot of do-it-yourself (DIY) installation projects and some car maintenance knowledge that helps users save money on costly maintenance and modification of their cars.
If you have guest posts for test drive reviews, car tips, or any topic related to automotive, feel free to Contact Us.
We are looking for sponsorship and partnership! Check out our Angelist Profile at: Angelist Carreviewsncare.com
Let's Meet The Team
Name: Kelvin Ang (The car guy)
Position: Founder and Author
Background:
Kelvin Ang has been passionate about cars since he was young, but couldn't afford to get his own car until he got his paychecks. In the last few years, he enslaved himself in engineering life, and his life was like a roller coaster. It has ups and downs, and he learned so many things. One of the precious things he learned is to 'live life without regret'. By living with that positive mindset, he is looking forward to each day in his life in a positive way.  Thus, he started this automotive blog, and the journey began.
Name: Jacky Lee (the cute babe)
Position: Editor
Background:
Jacky is a fun and outgoing babe. She can adapt to anyone easily and start conversing with you like an old friend. She can talk a lot about cars, even though she doesn't have much experience with them. Not only that, she is also good in English, and she had to proofread a lot of articles in this blog.
Name: Beck Ng (the handsome guy)
Position: Test Drive Teammate
Background:
Beck Ng has had wide experience with automobiles since he was a student. In fact, he was the team leader in many sports events, and a lot of ladies have fallen for him, too.  His opinion and knowledge on the automotive topic have greatly contributed to this blog. Test driving cars with him was fun, and he is a responsible driver, so there was no worry about something bad happening to the test drive cars!
Name: Khoo CH (aka. Miao)
Position: SEO Consultant
Background:
CH Khoo and Kelvin Ang started to the venture into internet business world when they realized they had enslaved themselves in the wrong field.  Manufacturing life wouldn't ever give them the life that they wanted. He started out in an online marketing business while Kelvin Ang started his automotive site, and they exchange skills/experiences with each other.
Name: Erica Yin (the beautiful lady)
Position: Ex-Editor
Background:
Erica Yin was the one who stood behind Kelvin Ang when he started this automotive site. They have explored so many things from test driving cars to writing good articles and enjoying free gifts from various car organizations. Unfortunately, she has left the team to pursue better opportunities. We sincerely wish her all the best.